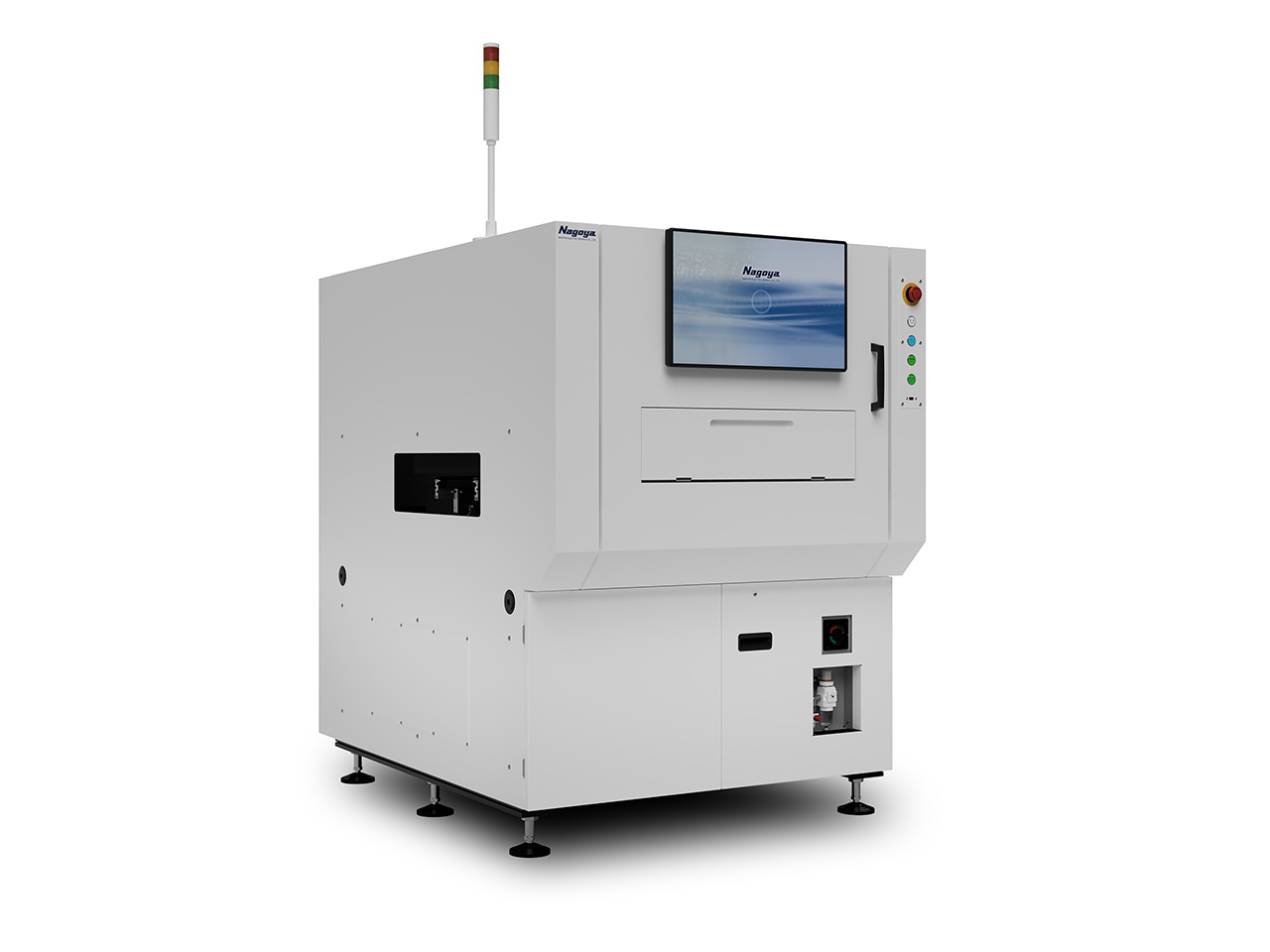 Automated Optical Inspection System
NVI-G350

Nagoya Electric Works has responded to the diverse needs of our customers over the years and accumulated this know-how in our latest 3D AOI. NVI-G350 solves your challenges in the component placement process with industry-leading inspection performance.
Features
NVI-G350, the Nagoya's flagship 3D AOI provides you the "outstanding solder fillet inspection performance". NVI-G350 helps you to improve the quality of your products, and can be utilized to appeal to your clients as "proof of reliable solder fillet inspection".
NVI-G350 not only serves as an inspection system to stop the outflow of defective products, but also enables easy numerical management and analysis of trends such as component mounting positions. You can construct your production lines with higher yields by utilizing this information.
Specifications
PCB size
50 x 50mm ~ 510 x 460mm
PCB thickness
0.4 ~ 6.0mm
Transfer reference
Front rail, upper surface of PCB
Transfer clearance: Upper 50 mm, Lower 50 mm
Convey direction
Left to right, right to left, or return back (factory setting)
Lane
Single
Min. inspectable component
0402(mm) chip component or equivalent
Inspection lighting
4-directional projector, top episcopic lihting, bottom RGB lighting
Camera
25Mpixcel camera with telecentric lens
Resolution
15µm
Operation type
Key operation
External dimensions
W1,120mm x D1,500mm x H1,500mm (excluding signal tower)
Weight
800kg
Air supply
0.3Mpa
Power supply voltage
Single phase AC200 ~ 230V +/-10%、2kVA
Option
4-directional oblique cameras (factory setting)
Center backup mechanism (factory setting)
Pre-reflow spec
Offline programming station
Offline rework station
Data storage server
Smart Tuning System
Easy Set-Up II