Variable Message Sign (VMS)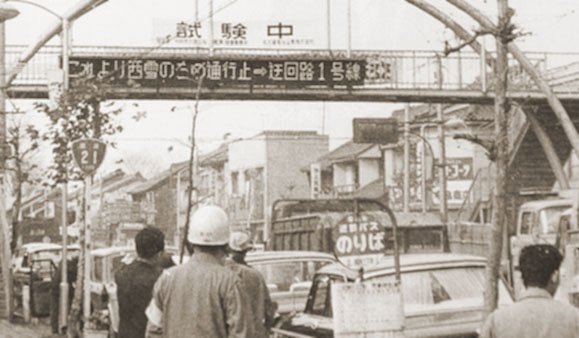 Variable message signs (VMS) are electronic and intelligent roadside signs used to post traveler information messages to inform drivers of incidents, travel times, detours, special events, and other useful road conditions or travel information, resulting in more effective traffic management.
Nagoya Electric Works developed, manufactured, and delivered the Japan's first VMS in 1966, using telephone lines that until then had only been used for voice communication. Since then, we have been providing a variety of high quality VMS throughout Japan and worldwide.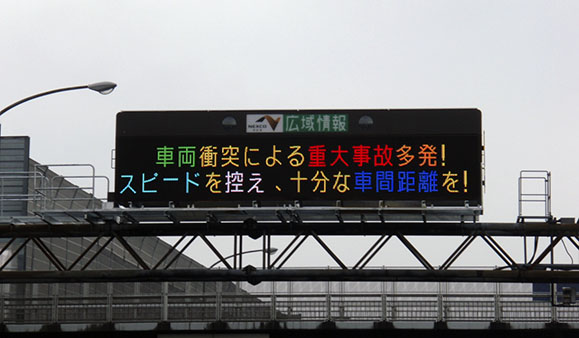 Nagoya Electric Works VMS is equipped with high-luminance, long-life, and power-saving LED technology that improves visibility in all weather conditions. In addition, a built-in photoelectric sensor allows the brightness to be adjusted to ensure visibility at all times - day, sunset and night. The VMS can display a variety of texts, pictograms and images in an easy-to-understand manner in multiple languages. The VMS can be integrated with other traffic control and management systems.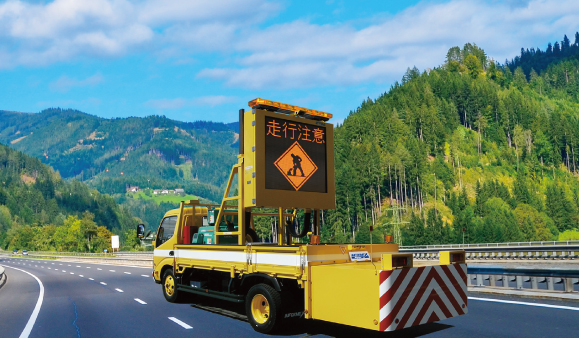 We also manufacture and deliver highly reliable VMS in mobile and portable forms. They can be temporally installed when necessary, such as in the event of incidents or during road maintenance to immediately post information messages to drivers. The Mobile/Portable VMS produces appropriate brightness and wavelength by intelligently controlling the LED, and equips academically proven background lighting system to enhance visibility at all times regardless of weather conditions. The Mobile/Portable VMS are designed with high quality and robust hardware to ensure durability. The self-diagnostic function allows the owner to check what is wrong with the system in the event of failure, and to quickly recover to the normal state.
We offer:
any forms of VMS including stationary, mobile and portable
robust and reliable hardware with all-climate capability
highly visible information message
thorough quality control and safety measure
professional installation work