Offers highly reliable solder fillet inspection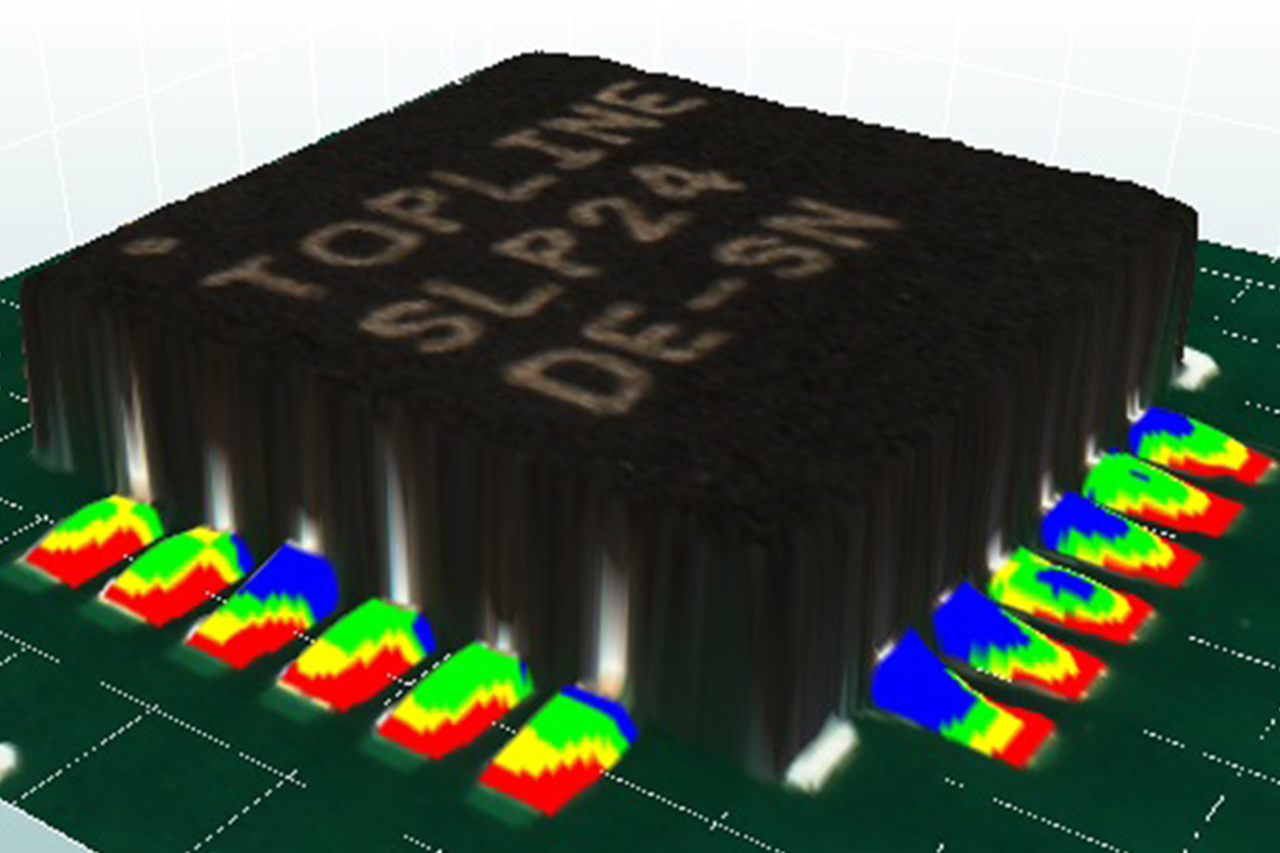 You can create inspection programs for new products using the solder fillet judgment formula pre-installed in the system. This allows for a quick and smooth start to production. The system can also meet the needs for higher inspection accuracy and detection of specific abnormalities by learning solder fillet data from good samples, or good/bad samples and creating a judgment formula based on them.
Reduces program creation time to 1/2 *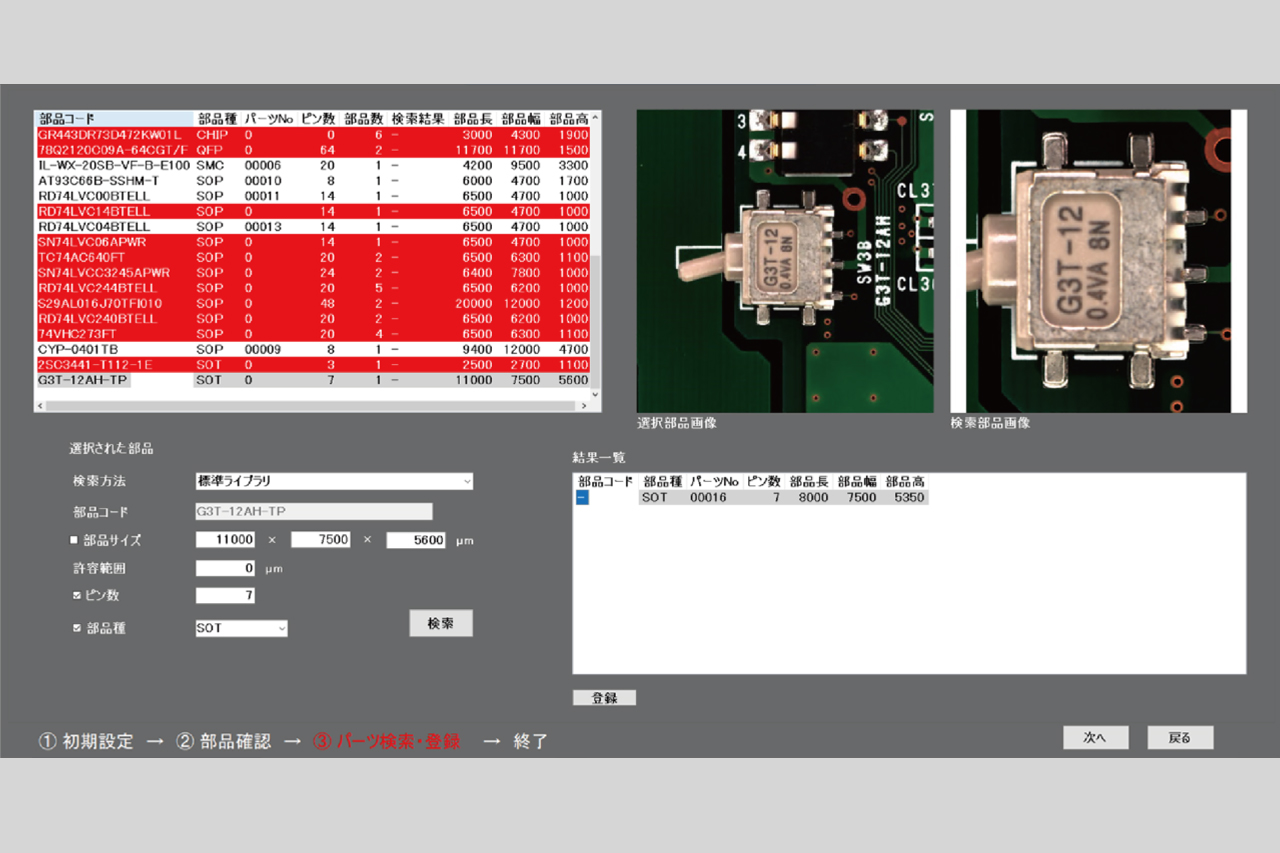 The newly developed inspection program creation software "Easy SetUp II" cuts program creation time by half*.
In addition to CAD data and Gerber data, ODB++, POPF and various mounter data are newly supported. A new part extraction method has been adopted to improve the part recognition rate. Searching for similar parts is now even easier. In addition, our standard parts library is also available.
*Compared to our previous system
Significantly reduces the workload associated with false alarm countermeasures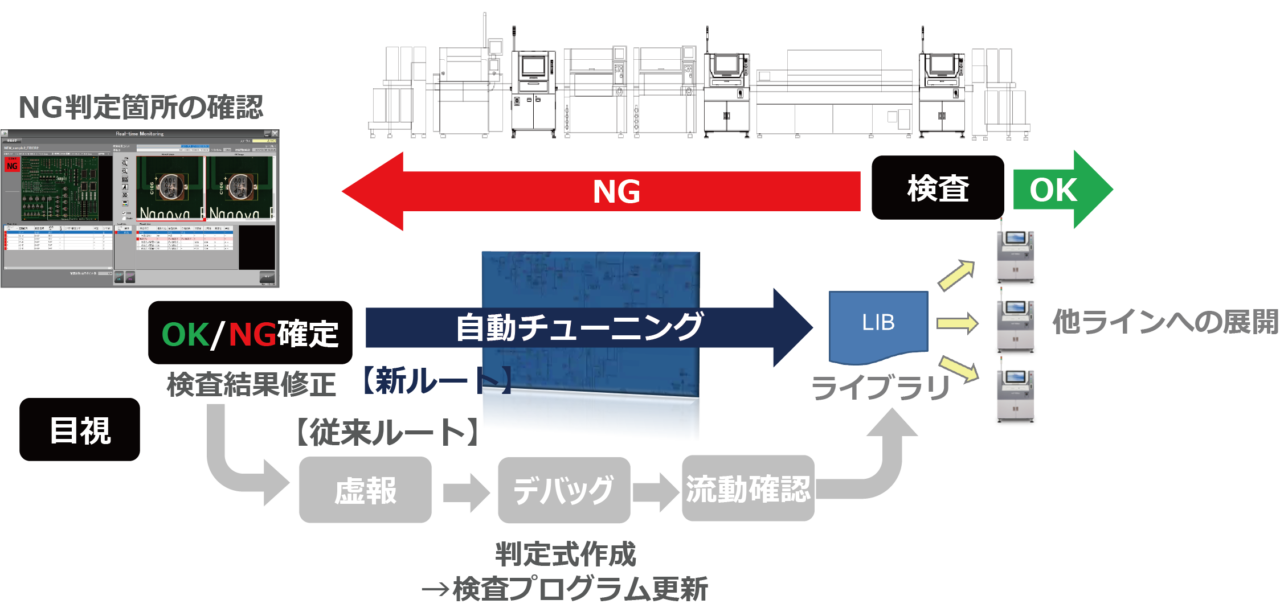 By activating the newly developed "Smart Tuning System", tuning operations (e.g., re-setting of inspection thresholds) after visual check can be performed automatically. The system solves problems such as poor first-pass yield rate due to forgotten tuning operations, and high man-hours for tuning operations.