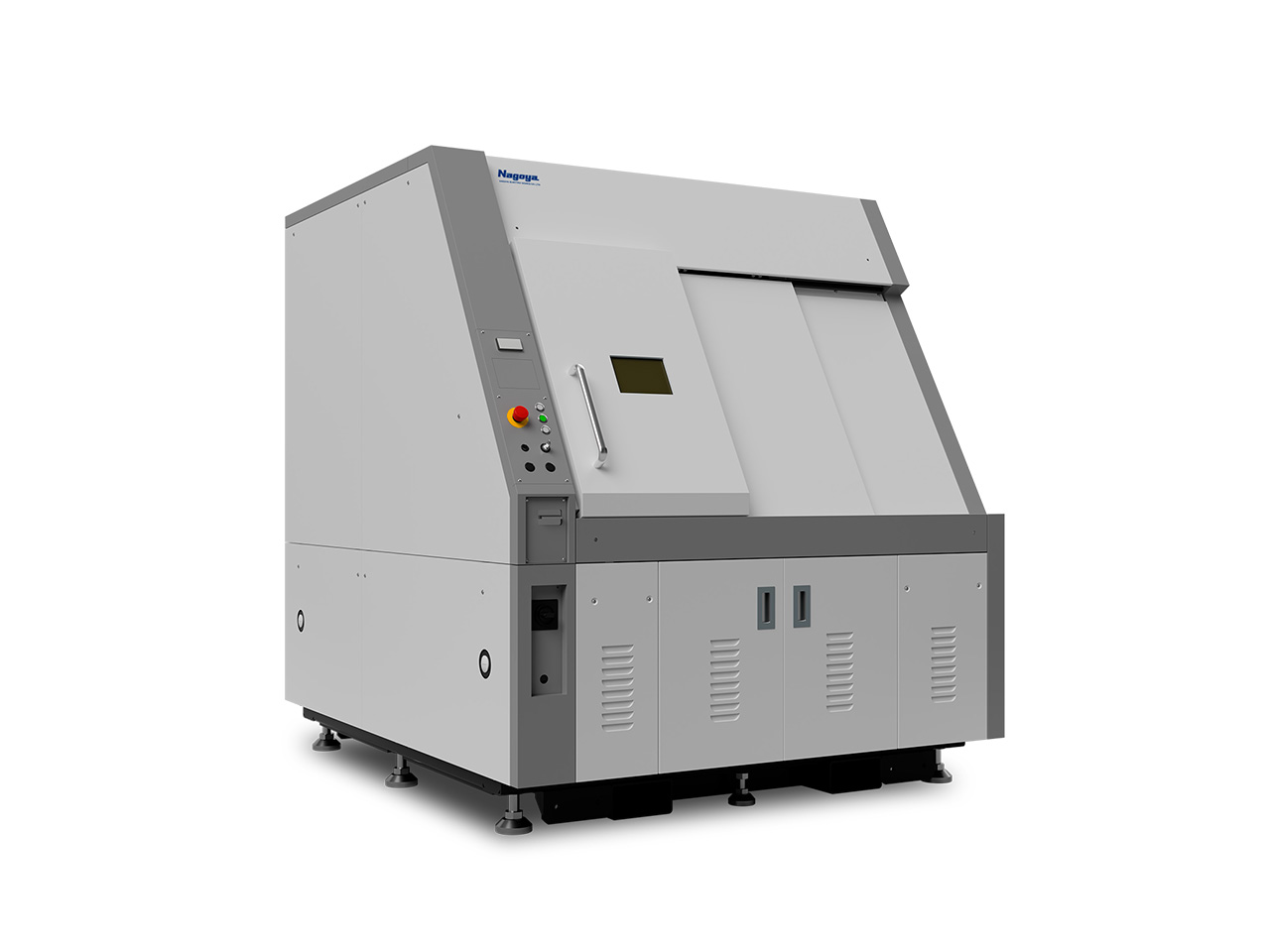 Automated X-ray Inspection System
NXI-3510 / NXI-3500IM

The NXI-3510 inspection system has an automated inspection function with high levels of accuracy, repeatability and reproducibility, as well as defect analysis function. The system is widely adopted in the SMT component placement processes and semiconductor manufacturing processes.
Features
NXI-3510 is an X-ray inspection system that supports high-speed and high-definition 3D CT, vertical and oblique imaging and inspection function. The system supports automated inspection and defect analysis of C4 solder bumps and LTH internal plating filling conditions. It contributes to quality improvement not only in SMT component placement processes but also in semiconductor manufacturing processes.
Offers high-speed throughput with new mechanism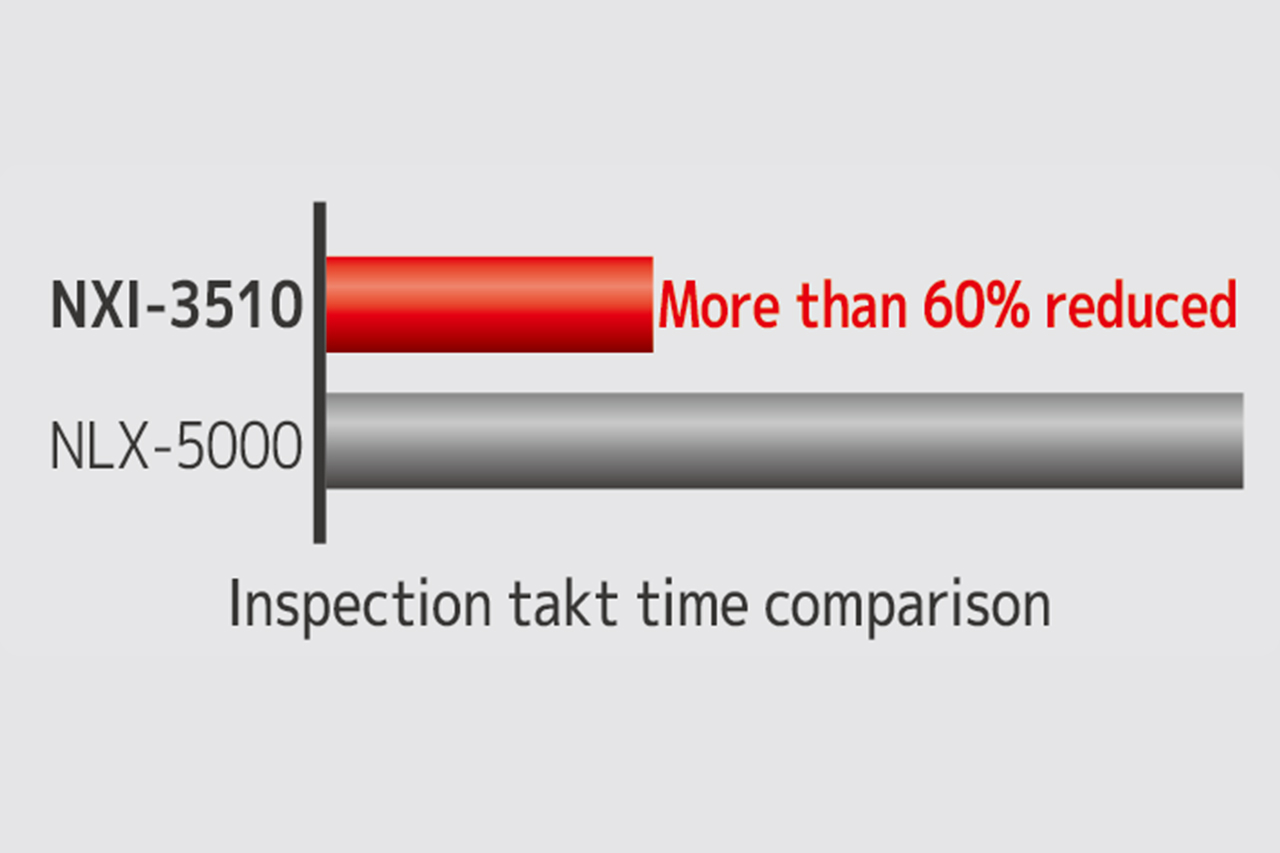 The system is equipped with a high-speed, high-sensitivity FPD and a new mechanism, realizing a CT imaging time of less than 1/3 of conventional systems. CT imaging is completed in less than 8 seconds for one FOV when the number of imaging projections is 16*.
*The number of imaging projections and resolution vary depending on the condition of the object to be inspected.
Offers higher image quality with proprietary technology and high-performance hardware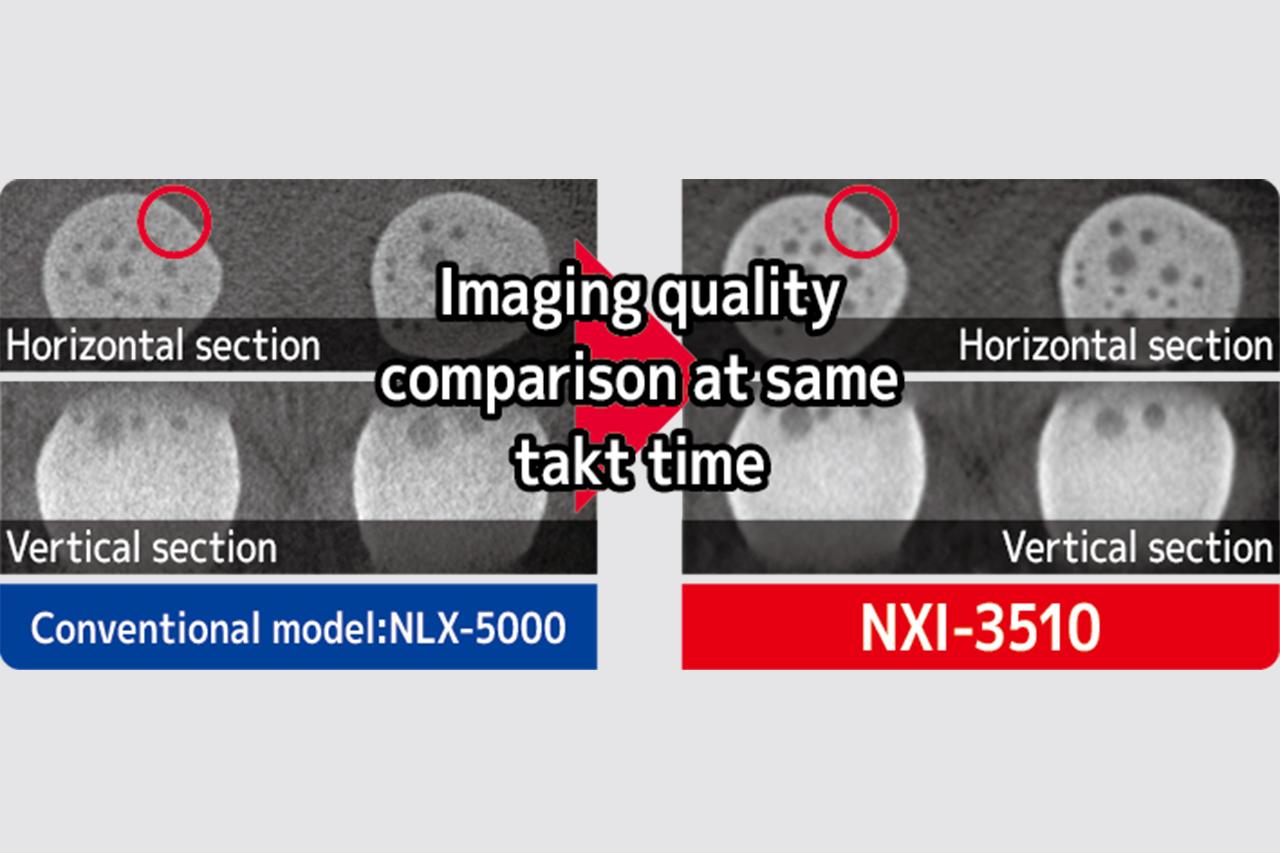 Mechanical precision has been greatly improved by increasing the rigidity of the frame and parallel drive control. In addition, the combination of proprietary image correction technology and a high-speed, high-sensitivity FPD has realized high-resolution imaging of 0.33µm at the finest (0.58µm for in-line machines). It can produce clear images capable of detecting minute defects.
Covers vertical, oblique, and CT imaging with simple structure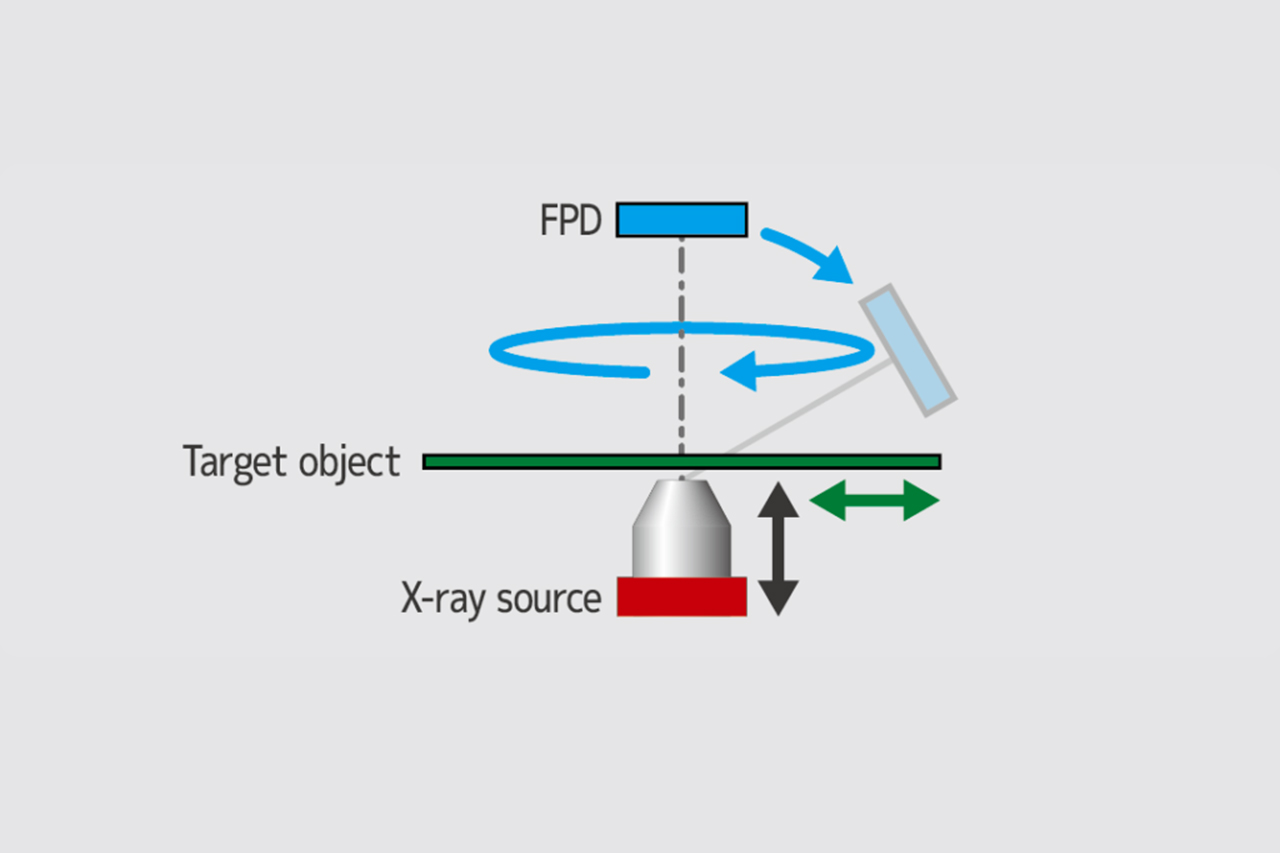 The X-ray detector can be tilted at any angle from 0 to 60 degrees for imaging. This allows a single X-ray detector to be used for all imaging methods: vertical, oblique, and CT. The single X-ray detector also has the advantage of easy maintenance.
NXI-3500IM is available for in-line operation
The NXI-3500M is equipped with a conveyor system capable of efficiently inspecting all PCBAs and high-density boards. We also have experience in substrate transfer and inspection using conveying trays.
Specifications
Model
NXI-3510
NXI-3500IM
Inspectable board size
Dimensions: Max. W510 x L370mm
*W515 x L610mm when carbon plate jig is used.
Thickness: Max. 3mm, Weight: Max.2kg
Dimentions: Max. W350 x L350mm
Thickness: Max. 3mm, Weight: Max.2kg
Board top/bottom clearance
Top: 50mm, Bottom:40mm
Top: 50mm, Bottom:30mm
Inspection item
2D: Component inspection and solder bump inspection using transmission image
3D: Solder bump (BGA & C4) inspection and planting-filled TH inspection using CT image
X-ray source
Open tube micro focus
Tube voltage: 20~160kV
Tube current: 0~200µA
Max resolution: 1µm
Detector
Sensor type: 3M pixels
Oblique capturing angle
0~60 degrees
Geometric magnification
Max. x900
Image magnification ratio
Vertical: Max. x225
60 degress: Max. x112
Vertical: Max. x100
60 degress: x50
Image resolution
Vertical: Max. 0.33µm
60 degress: Max.0.67µm
Vertical: Max. 0.75µm
60 degress: Max.1.5µm
X-ray leakage dose
0.5μSV/h or less
External dimensions
W1,680mm x D1,990mm x H1,940mm
W1,680mm × D1,990mm × H1,940mm
Weight
3,700kg
4,000kg
Power supply voltage
Three-phase AC200-240V, 3kVA