Character inspection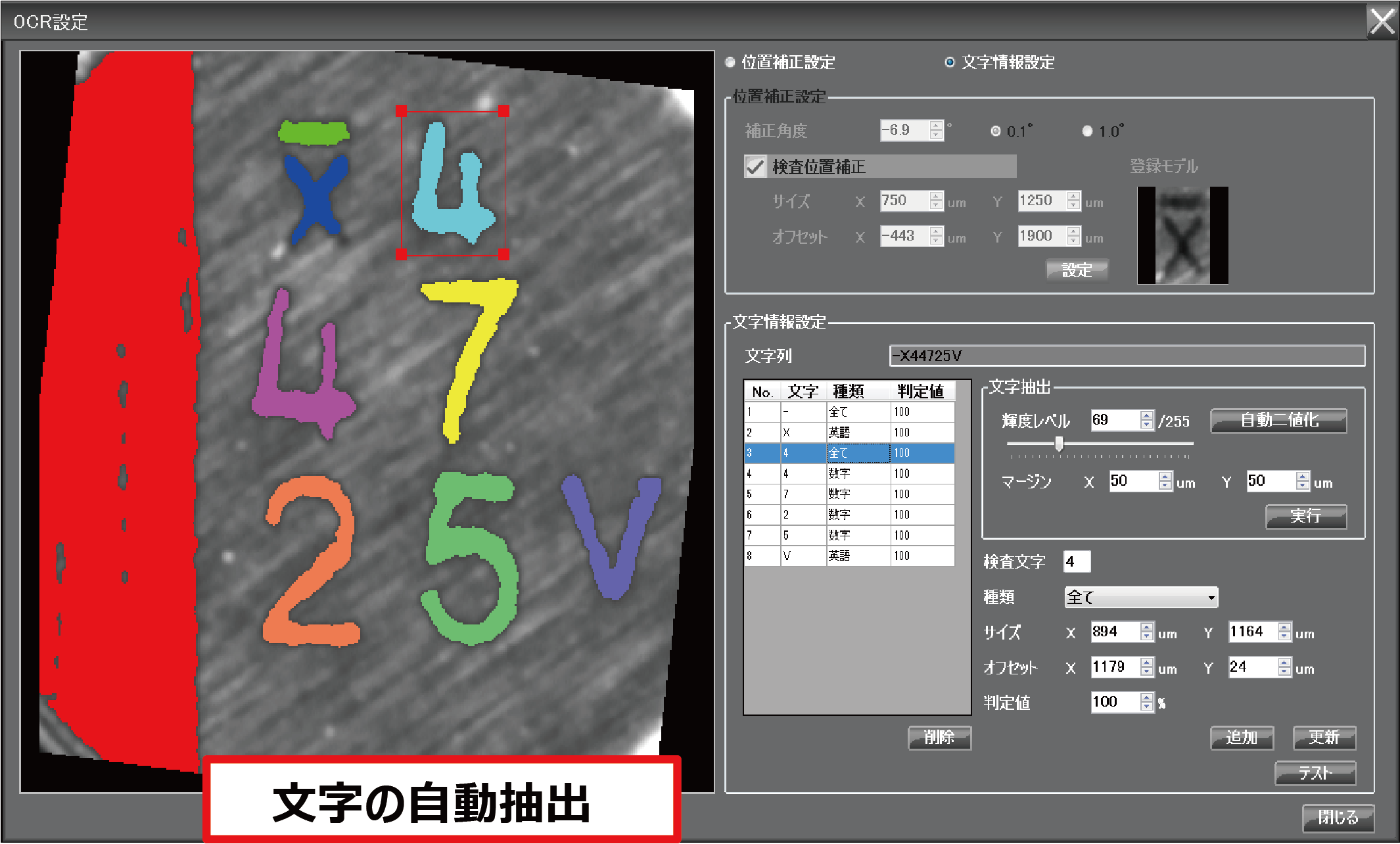 In addition to OCR, OCV is also supported. The system can use these functions on a per-character basis.
OCR provides character recognition with excellent robustness.
OCV provides versatility to handle special fonts and symbols.
Foreign material inspection

The large field of view size of 67.5mm x 67.5mm enables efficient inspection of foreign matters anywhere on the board.
Wave soldering inspection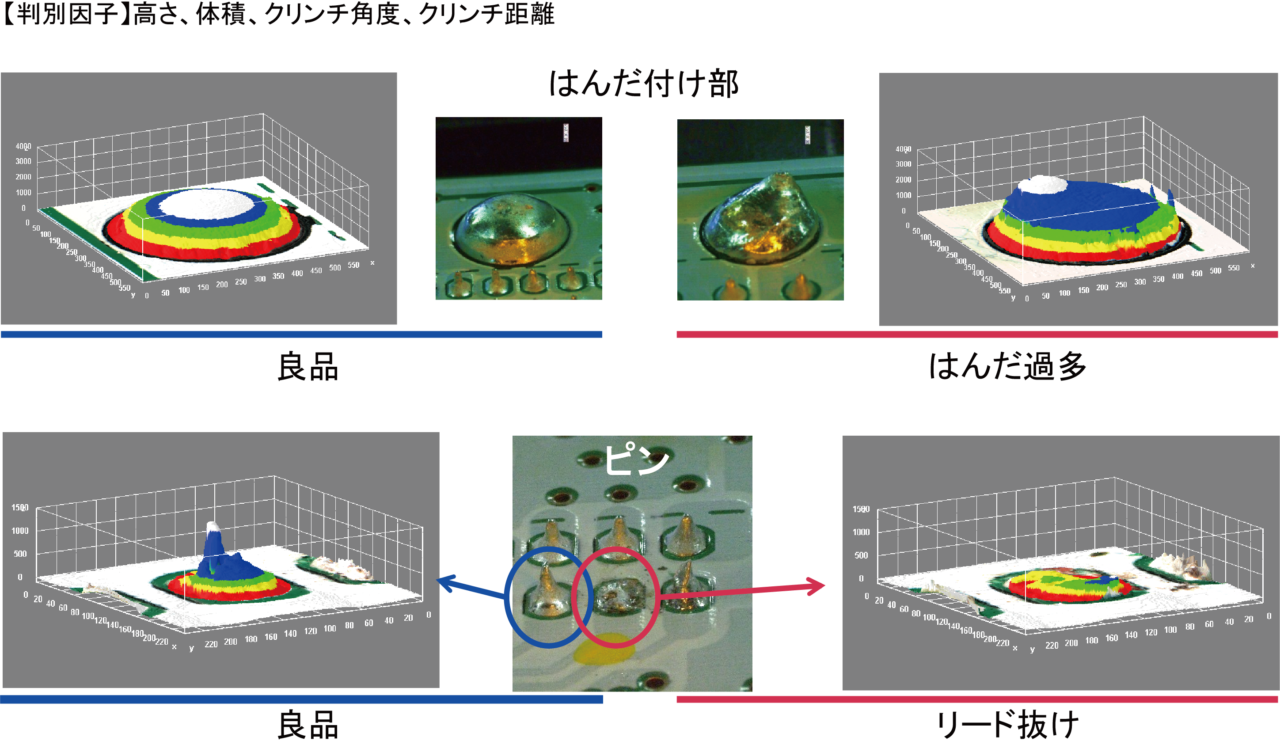 In addition to inspection of solder fillets formed by reflow soldering, inspection of soldered areas such as leaded parts formed by wave soldering is also possible.
M2M solution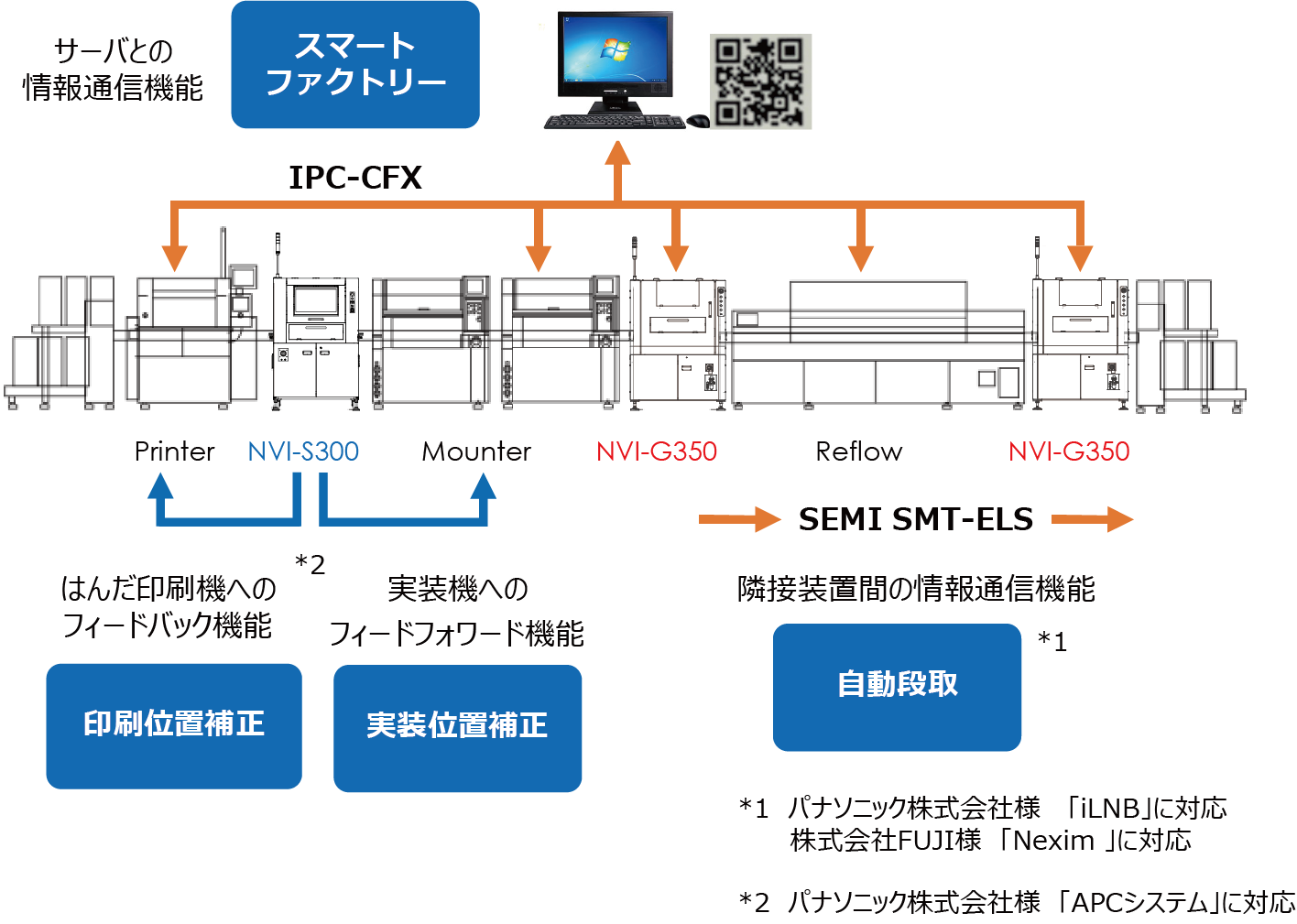 Compatible with Panasonic Corporation's "iLNB" and FUJI Corporation's "Nexim". The system can switch production models on a line-by-line basis and supports automatic setup.